Kids Klub After School Program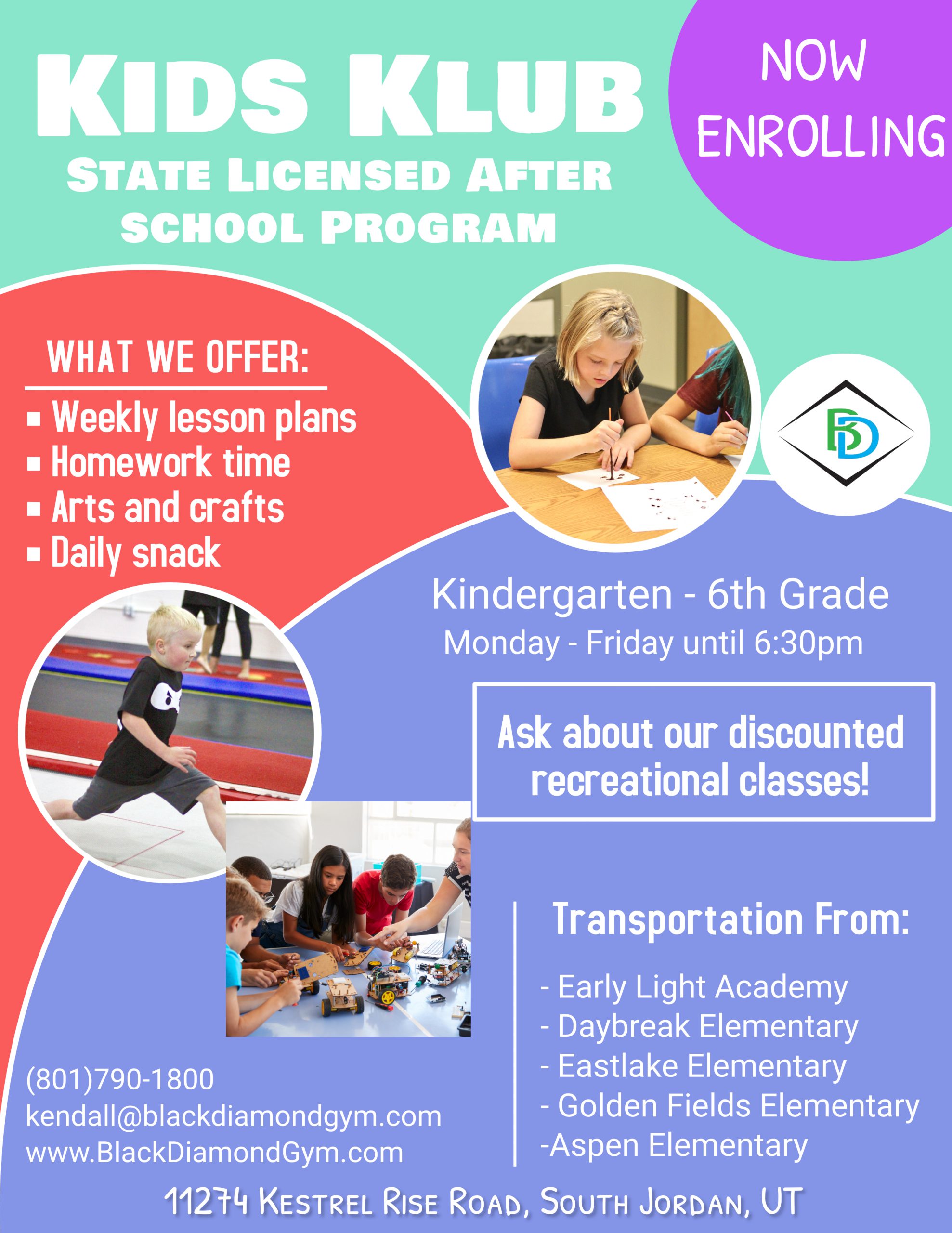 Kids Klub is Black Diamond's before and after-school program located in the heart of SoDa Row. We transport your child from the locals schools to our 15,000 square foot "playground" for an afternoon of enrichment activities, homework stations, reading, art, and more! Each student has the option to add recreational gymnastics, tumbling, trampoline, cheer, urban, big air or recreational dance classes to their schedule. Classes are at a 50% discount rate for all recreational classes during Kids Klub hours.
Our enrichment program is fun for all participants and helps alleviate the stress of picking the children up from school in time. Each day, a nutritious snack is provided to the students. The Kids Klub before and after school program runs from afterschool-6:30pm. Black Diamond offers one to five day sessions. Kids Klub After school program is for students in Kindergarten – 6th grade. We follow the Jordan School District calendar.
2021-22 Pricing:
1 day: $153.00/month
2 days: $281.00/month
3 days: $410.00/month
4 days: $465.00/month
Friday Add-on: $247.00/month
Schools we transport from:
Early Light Academy, East Lake Elementary, Daybreak Elementary, Aspen Elementary and Golden Fields Elementary. If your child goes to another school please fill out the registration form and put their school name so that we can see if there is enough interest.
If you have any questions please email kendall@blackdiamondgym.com